Heart of Texas Electric Rebates
HOTEC will take part in an Energy Efficiency Rebate Program which will reimburse you money on specific products and services that will further promote energy conservation. To qualify for the rebate(s), you must show proof of membership to the HOTEC, as well as proof of service and repair.
You can submit your documents to HOTEC the following ways:
Bring them to one of our two office locations.
Follow the link below to e-mail them to us.
The program is scheduled to continue as long as the funds are available. Some restrictions may apply to certain services.
Note: Rebate funds are limited.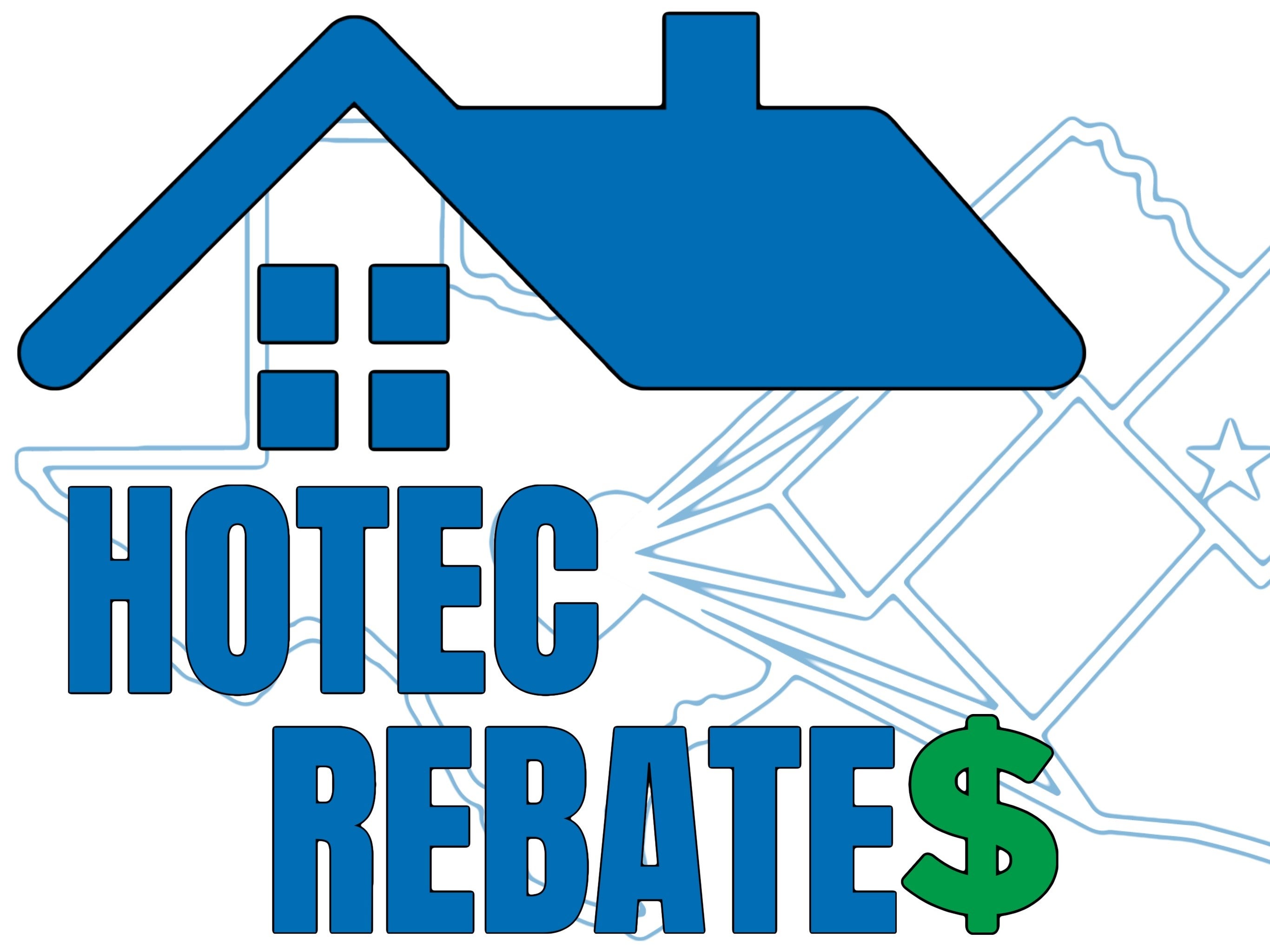 Did you know that each HOTEC membership (one household) is entitled to three (3) FREE LED bulbs.  These must be picked up at either the Rosebud or McGregor office.
You can also receive up to a $75 rebate on a HVAC audit and tune up. Getting a HVAC audit and tune up can reduce the risk of suffering from an expensive breakdown by up to 95%. Since regular maintenance can address small issues before they escalate, it can also help ensure that your system will continue operating as it should.
Proof of both the audit and completed work is required.
One of the best ways to improve your home's energy efficiency and reduce your heating and cooling bills is with effective insulation. According to the U.S. Department of Energy, consumers use 50 to 70 percent of their energy consumption for heating and cooling their homes. Poor or inadequate insulation results in air leakage and wasted energy. Proper insulation boosts the efficiency of your heating and cooling systems and maintains a consistent temperature throughout the house by sealing air out in the summer and winter.
Heart of Texas Electric Cooperative offers a $275 rebate with upgrade from R0 - R8 to R38+ (A/C & Resistance Heating). 
This rebate applies to existing homes only.
Heat pumps are good for your wallet—and the world. They're the cheapest and most efficient way to handle both heating and cooling for your home, no matter where you live. They're also better for the environment! Qualifying members can receive a $100 rebate for 15 SEER heat pump and a $200 rebate 16 SEER heat pump (total electric only).
This applies to new or existing homes.
Looking to upgrade your old water heater and save on your utility bills? At Heart of Texas Electric Cooperative offers a $75 rebate for purchase of a water heater with a .92 EF or greater for installation in a residence or business using HOTEC services.
Looking to make the switch to solar and add that to your home? At Heart of Texas Electric Cooperative we can help with that! As an incentive to go through us, we are offering a $0.10 rebate per watt on solar installation.
Maximum reimbursement per member is $500.